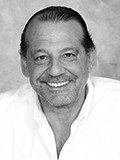 Guest Speaker at RIFF conference, Yashar Architects
Owner
Yashar Architects
, Israel
PROJECTS: Apple R@D Center in Herzeliya, SAP's main laboratory in Ra'anana, the design work for SML Towers in Tel Aviv.
Yashar Architects is one of Israel's great modern architecture offices, ranked in top "Globes Dun's 100" issued in 2015 as one of the leading companies in the Israeli economy.
Yashar Architects participate this year in WAN Façade 2015 Awards competition with the project "BSR 3, Bnei Brak" from Israel.
One of the projects presented at RIFF 2015 by arh. Avner Yashar is Apple R@D Center in Herzliya, one of the most environmentally friendly building ever built by Apple — and one of the "greenest" in Israel. In fact, the building is Apple's second largest R@D Center in the world.
Solar panels on the roof provide enough energy to supply the entire building's hot-water requirements and a smart lighting system reduces electrical usage by 25% compared to buildings of similar size.
Yashar Architects embodies Israel's progressive building culture from the 1950's to the present. As one of the great modern Israeli architects, Yitzhak Yashar's presence can be seen and felt in many of Israel's most prominent buildings, such as the Tel Aviv Museum of Art, Mexico building in Tel Aviv University, and the Dizengoff Center.
In 1986, Avner Yashar followed his father's path and joined the firm. They co-managed the firm until Yitzhak Yashar's retirement. While keeping in line with his father's creative inspiration, Avner Yashar carries Yashar Architects' vision to the 21st century.
With an understanding of upward growth, Yashar had been concentrating on the planning and construction of high-rise buildings. As a result, Yashar has established himself as a leader in construction of office and residential towers.
Consistent with the vision of Yashar and the needs of the global market, Yashar Architects has expanded operations and is currently involved in projects throughout Russia, Ukraine, India, Romania, Bulgaria, Slovakia, the Czech Republic, Lithuania, Latvia, Hungary and Cyprus.
Yashar takes pride in the character its projects naturally assume and sees the buildings it creates not only as functional elements but as places for the people who occupy them. While modern buildings may consist of outwardly industrial materials such as glass and aluminum, Yashar goes to great lengths to incorporate climate, topography and personal character into its projects. Yashar puts an emphasis on the importance of light and shade in its buildings.
Lecture brief: "The architecture of light and shade"
" Most of our architecture work involves resolving objectives of seemingly opposing conditions. We would like to create transparency where opaque walls are required, let the light into areas where darkness is required and create a sense of openness where security is compliance. Our recent work at Yashar tries to overcome conflict through a sense of place and meaning to the buildings we create. Our recent experiences in Israel revolve around the ever amazing encounter with technology companies. The place making of architecture for companies that non place and "global" by definition is expressed through the iconic Apple R@D Center in Herzeliya, SAP's main laboratory in Ra'anana and the design work for SML Towers in Tel Aviv".
PHOTO GALLERY