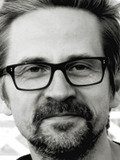 Guest Speaker at RIFF conference, Michalewicz & Co Architects
Owner
Michalewicz & Co
Architects
PROJECT: "Commercial face of the building. Riviera Shopping Center and Baltic Palace Hotel"
PROJECT AWARDS: CEE Retail Real Estate Awards - Project of the Year, Prime Property Prize Tricity - The Best Shopping Centre 2014 – 'Riviera' shopping center , The City of Gdynia - The Best Investment in 2013 - Riviera Shopping Centre – 'Riviera' shopping center.
Arch. Piotr Michalewicz graduated at Faculty of Architecture at Cracow University of Technology. In the years 2003 – 2009 was working as projects manager, deputy director and then director of Valode et Pistre Architects Polska. In 2009 he founded with partner – Mateusz Tanski Re: Studio, renamed then as Michalewicz & Tanski. He currently runs Warsaw based studio – Michalewicz & Co Architects.
The project that won the 2014 CEE Retail Estate Awards, presented at RIFF Warsaw
The project Riviera Shopping Center has been designed in Polish office of Valode et Pistre Architects and since its opening in 2013 won several commercial awards (mentioned above). Its over 350m long façade is covered with high standard aluminum cladding and shaped as sequence of several 'waves' which face the main road at the entrance to the city. The image of façade is still in the process, as it is covering with greenery climbing from small dunes set in its front. Inside the Center houses 68 000 m2 of letting area.
Baltic Palace hotel accomplished in August 2015 is set in small resort – Pobierowo at the West of Polish seashore. Front glazing cascade from the top to the pavement using curved panels, blurring the border between roof and facade. Smoothly shaped silhouette was design to resemble sea wave. The hotel houses 44 rooms and apartments, restaurant, SPA and nightclub. Total area is 3300 m2.
PHOTO GALLERY