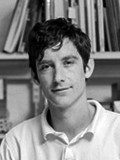 Keynote Speaker at RIFF conference, EPR Architects
Associate Director,
EPR Architects
PROJECT: "24 Savile Row – where art and architecture combine"
Stephen Pey is an Associate Director at award-winning practice EPR Architects and has over 10 years' experience specialising in the design and delivery of commercial, residential and mixed use buildings in the City of London, Westminster and the West-End. Stephen studied Architecture at the Manchester School of Architecture and the University of Westminster in London.
Stephen has recently completed a multi award winning retail and commercial project at 24 Savile Row where he developed a bespoke ceramic arts and crafts façade with a renowned ceramic artist. This is a unique collaboration, which involves an artist from the earliest stages of the project. Earlier projects include Reimagining Mayfair for the Royal Academy, Riverbank House by The Thames at London Bridge and the Warwick Building in Kensington.
Stephen is a Fellow of the Royal Society of Arts and is also a judge for architectural awards within the commercial sector. He is also a mentor to students of architecture within the practice in achieving their professional status.
Stephens interest lie in how non-architectural influences can be incorporated within buildings, pushing the boundaries culturally, technologically and aesthetically. Stephen is actively involved in all stages of projects from initial design to delivery.
The project that received the WAN Façade Award 2015, presented at RIFF Warsaw
24 Savile Row, Mayfair
This building is a piece of art; it is a tribute to Savile Row'stailoring heritage, clad in 10,000 hand glazed ceramic tilesand positioned on a decorative sand-cast bronze plinth.The word bespoke was invented in Savile Row, wheresuits were 'to be spoken for' by a specific client. We knewthat the building had to be formed of a simple 'cut' usingthe finest materials to echo that tradition.
Art is integrated into the fabric of the building using abespoke glazed ceramic tile on the main elevations, acollaboration with renowned ceramic artist Kate Malone.The crystalline glazes on the tile are three-dimensionaland come in four varying textures: three white and oneblack with blue crystals. The tiles reflect and refractdaylight, capturing differing moods and subtly changing the appearance and tone of the building, depending on the weather and time of day.
This 7-storey landmark buildingincludes high quality workplace aboveprime retail. The use of projectingand recessed window treatmentsaddressing Savile Row and ConduitStreet is complemented with darkrecessed reveals, providing depth tothe façade and enhancing the unique hand glazed elevation.
The Mayfair Conservation Area'snatural grain is reflected in the useof ceramic tones within the façadetreatment, preserving the historic plotwidths that were created in the 1960s,when Savile Row was extended tomeet Conduit Street.
Contemporary sustainability features resulted in a BREEAM Excellent rating. It is one of the first buildings in London to be entirely LED-lit, uses more than 100m2 of photovoltaics, a highly efficient VRV cooling system and boasts green/brown roofs complete with terraces.
PHOTO GALLERY